Match cash to the needs of your business? Get Cash Fast using your GT Nexus Transactions
Introducing a fast and easy way to improve cash flow through new, innovative programs offered by Seabury TFX on the GT Nexus Platform. of Membership to the Elite GT Nexus Community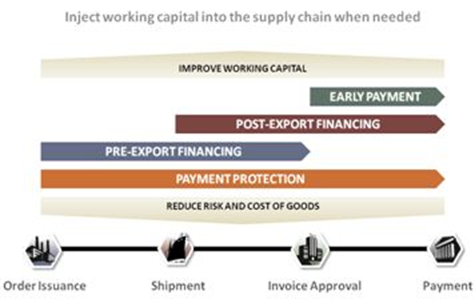 Benefits of Membership to the Elite GT Nexus Community
GT Nexus customers can click for cash to access funds as early as the moment a PO is issued. Leverage your GT Nexus transaction performance to get access to cash off balance sheet on any transaction – with any buyer - at a standard and competitive rate.
How Does it Work?
Unlike traditional financing programs with terms and rates based solely on your trading partners' credit, the Seabury TFX program is based on the performance of the entire pool of GT Nexus Procure to Pay community transactions. Leveraging the performance data of the GT Nexus Platform deemphasizes the importance of credit. Instead, access to cash is driven by the track record on the GT Nexus Platform. The platform data and your data qualifies funding.
For registration, please click here or contact sales@seaburytfx.com for further information.